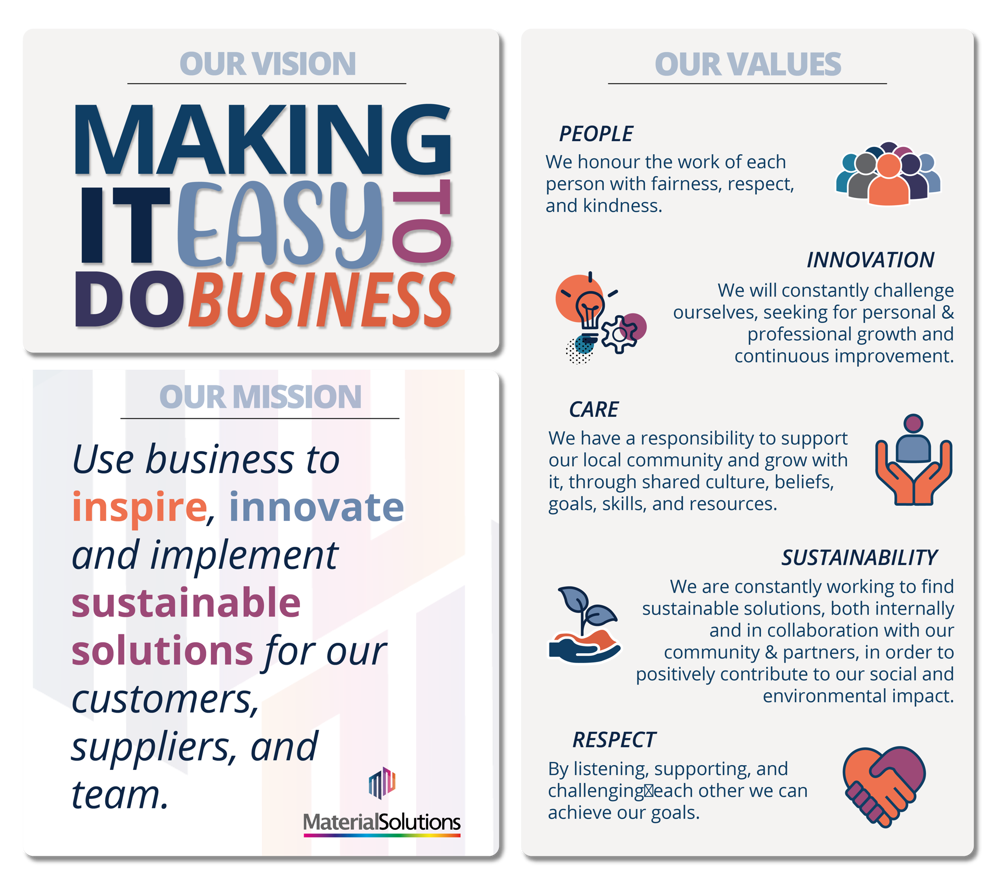 Material Solutions, formerly D O'Sullivan Print Supplies t/a Print Solutions, is based in Dublin, just of the Naas Road near the Red Cow Moran's hotel. We have over 87 years experience in the supply of materials to the Print & Signage industry in Ireland.
100% Irish owned, we offer the largest range of unprinted, virgin materials from one distributor and we pride ourselves on offering a complete and professional service supported by a dedicated and committed team, whose knowledge and expertise in the industry is second to none.
The 'print' industry has seen innovation from early screen printing into emerging technologies like 3D printing. Our name is synonymous with many innovative products and we are renowned for bringing new materials to the Irish market. We continue to expand our portfolio across the following product sectors:-
Self Adhesive Vinyl - Black, White, Colours and Reflectives
Digital Print Media & Laminates
Banner, Mesh and Display Board
PVC Foam and Aluminium Composite Sheet for Print & Signage
Sign Accessories & Tools
Marabu Digital inks
We operate under the name Material Solutions and you could break down our product portfolio like this.
Print & Graphics - digital printing materials like digital vinyls and laminates, vehicle wraps, plotter sign vinyls, digital ink supplies, signage boards and workshop tools
Industrial Plastics - clear and colour sheet plastics used across industrial applications, roof construction, DIY, Fit-outs and Commercial cladding projects.
Interior Design - a range of self adhesive printable and textured vinyls that can transform walls, windows and other slightly curved or flat surfaces.
Find us on social media using the links below: